On August 10, 2019, under the organization of qinghai cancer rehabilitation association, the China hydrogen molecular medicine cancer rehabilitation tour -- qinghai station was officially launched in xining city. Related hydrogen medical experts, members of rehabilitation organizations from around 50 experts came to participate in the launch ceremony.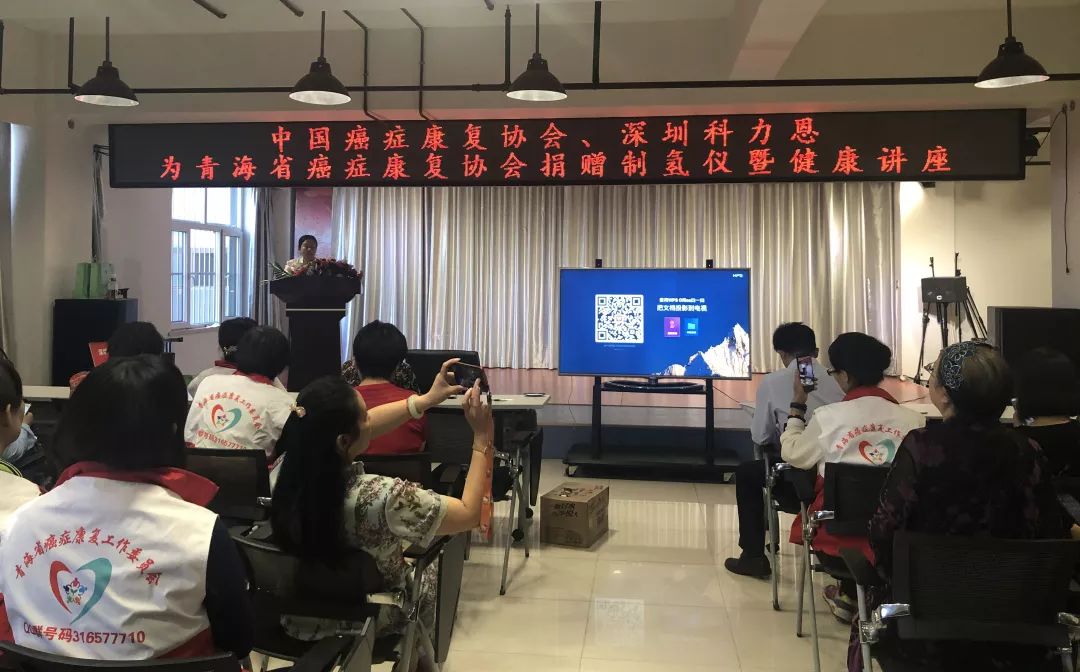 Hydrogen molecular medicine tumor rehabilitation China trip - qinghai station launching ceremony site
With the support of China association of participants, hydrogen as molecular medicine tumor rehabilitation lines of a unit in China, shenzhen branch force biomedical co., LTD., active practice of social responsibility, and support the development of public welfare undertakings, and cancer rehabilitation at the launch site, division force, for cancer rehabilitation association donated two hydrogen machine in qinghai province, will be used for all cancer rehabilitation in qinghai province to the development of public welfare undertakings.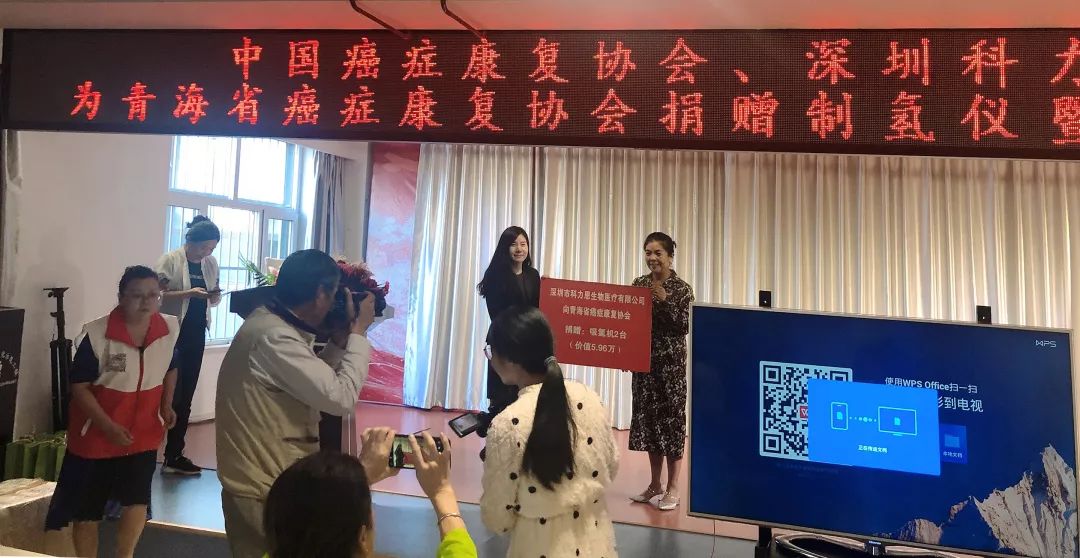 Colleen hydrogen machine donation ceremony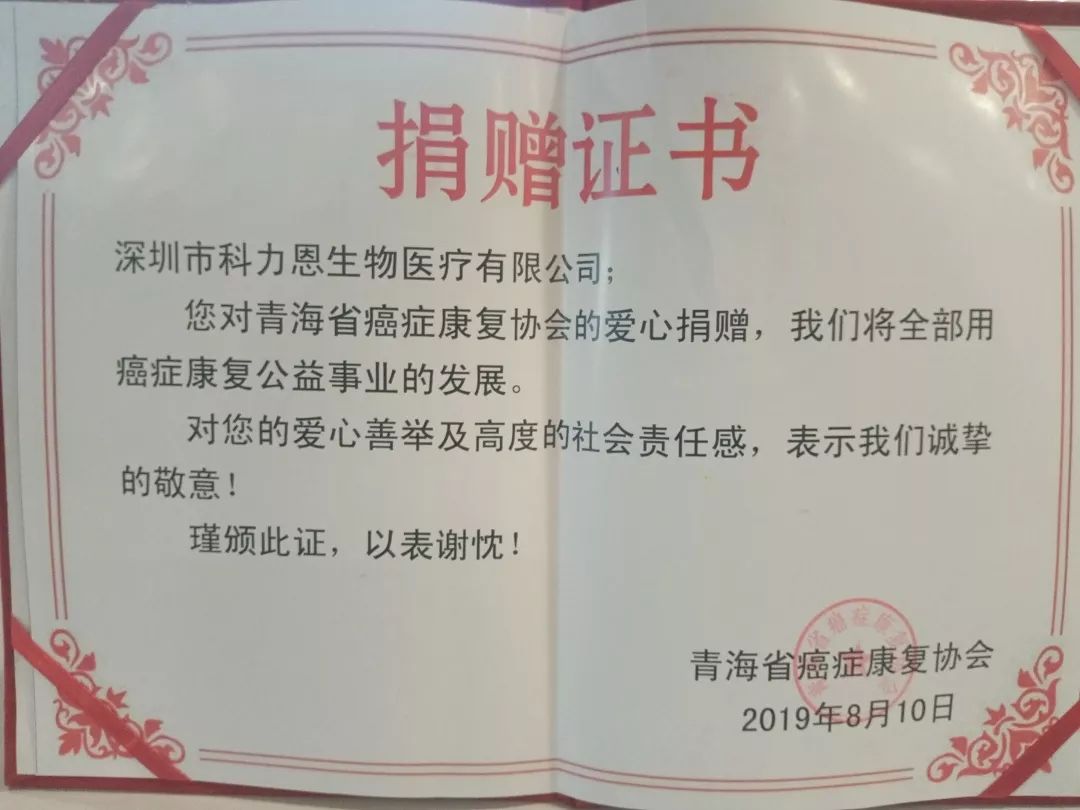 Donation certificate
As an emerging field of biological industry and an important trend of future development, hydrogen molecular medicine has attracted more and more attention from government, scientific research institutions, scholars and consumers. In order to further promote the popularization of hydrogen molecular medicine and help participants understand the role of hydrogen medicine in tumor rehabilitation, professor he qianjun from the department of medicine of shenzhen university delivered a speech entitled "role positioning of hydrogen molecules: assisting in cancer control" at the launching ceremony.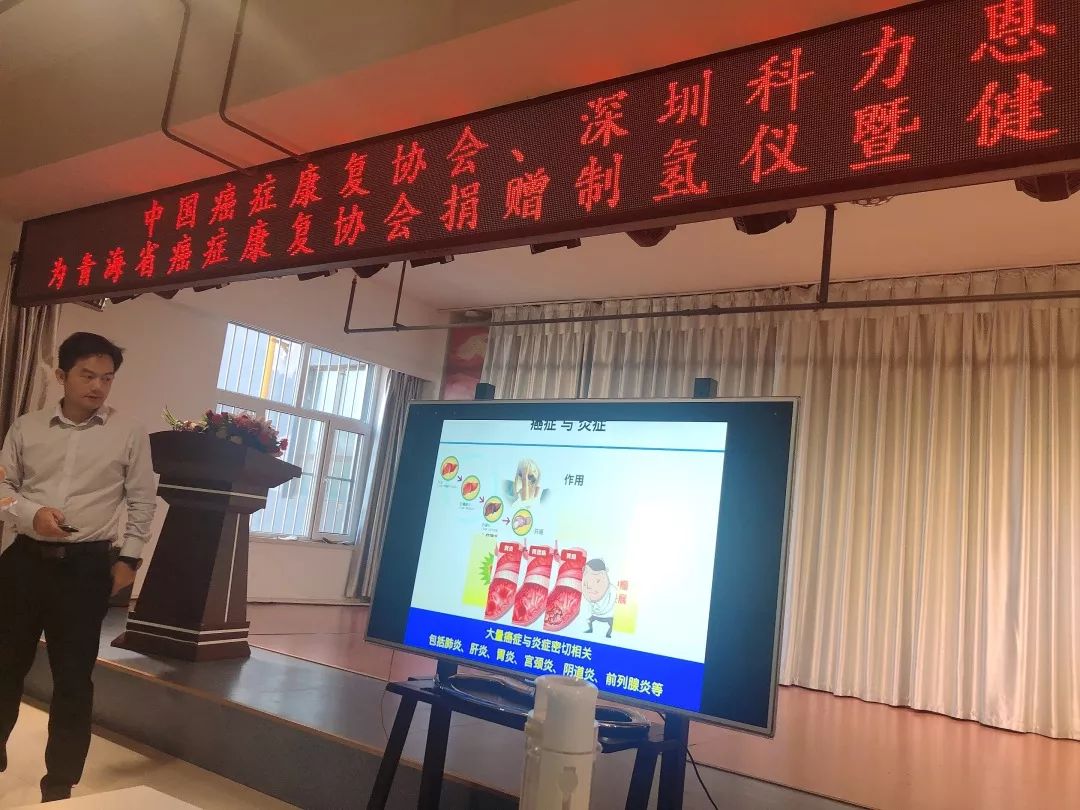 Professor he qianjun gives a speech
At present, hydrogen molecular medicine cancer rehabilitation project in China - jiujiang station, ningbo station, ningbo xiangshan station, henan station, qinghai station has been officially launched, and has caused strong response in the industry. In the future, corion will continue to put down roots in public welfare, and strive to help more cancer patients recover.